The cement block machine is used in manufacturing Cement blocks such as paving interlock block, hollow block and curbstone block.
This machine operates by mixing a little quantity of cement with materials such as sand, stone powder, river sand, smelting slag, fly ash and waste ceramic slag.

A few cement block making machines for sale use vibration molding while most use hydraulic molding.

Most cement block machines are fully automated, also, few are semi-automated.

Semi-automatic cement block machines are also referred to as manual cement block machines. This is because it requires some manual operating to produce cement blocks and also in it's movement.

There are various types of Cement Block Machines you will find in the market, this is in relation with the kind of molds used in making different kinds of cement products.
Hollow Cement Block Machine: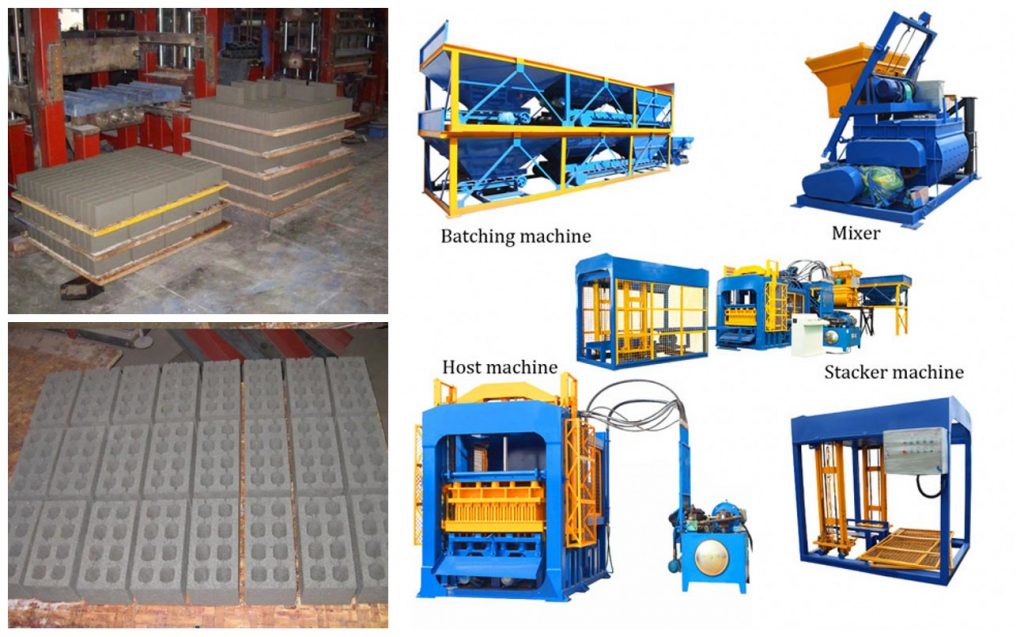 This cement block machine

Operates the hydraulic molding and it makes contact with the ground via it wheels.

It works by laying blocks on the floor and moving to the next space.
This process does not require steel pellets or wood.

It's mold and ram are set in motion by the vibrating cylinders and this helps to create blocks of high strength. The molder also uses a little quantity of cement.
This machine can also produce any desired kind of block.

Several kinds of molds, including custom molds can also be produced.
This cement block machine uses a pressure of up to 2000 PSI.
It can also be used to make solid blocks, interlocking pavers, hollow blocks and bricks galore.
Manual Cement Block Machine:

This cement block machine is operated partly by manual means.
It also makes nice concrete blocks, which have sharp edges using it's vibrator.

Moreso, this cement brick manufacturing machine runs on diesel and so it can be used well in the rural areas where power supply is infrequent.

With this machine comes 1HP 3phase vibrator or 1.5HP single phase and also, 1440RPM. It's wight is about 500kgs.
Stationary Cement Block Machine:

As the name implies this kind of block making machine is not easily moveable, hence it is situated at a spot in the work site, while it is used to manufacture cement blocks.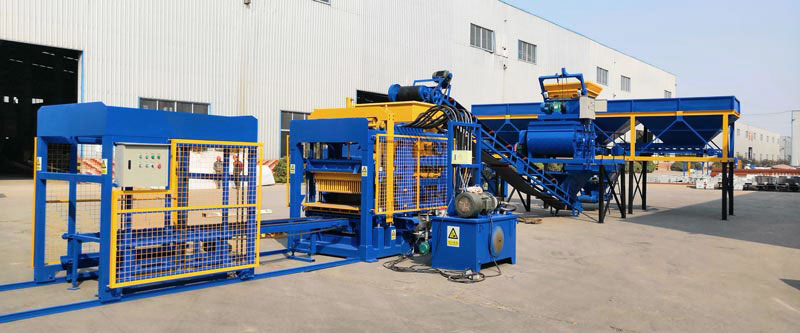 It is also a hydraulic machine and operates in the same manner as other hydraulic cement block making machines, the only difference being that it makes much stronger blocks due to the fact that it's hydraulic system applies a much greater pressure than the others.

Also this machine helps to conserve cement helping the block manufacturer to save a lot of cement.

This machine is specifically for cement block manufacturers who have limited budgets and yet desire to make blocks of high volume with top notch quality.
The Jumbo Cement Block Machine:

This machine is designed in such a simple way that makes it have high efficiency and low maintenance.

It is also sophisticated and advanced in such a way that makes it to churn out blocks fast and easily.

It also operates the hydraulic molding and produces blocks of great strength. The rams and mold are operated by hydraulic cylinders, which churn out tough blocks with minimal cement quantity.

This kind of cement brick block maker can be used to produce all types of cement blocks of high quality.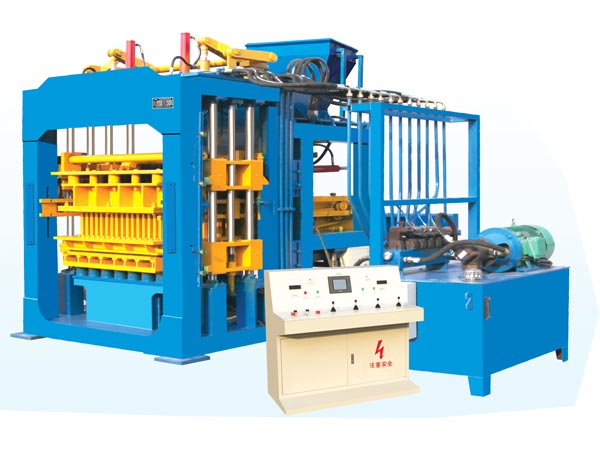 This is done by inserting which ever mold the manufacturer desires.
Fitted to this machine are also two high frequency vibrators, which creates a high compaction and two moving motors which makes it's movement easy.
How Cement Block Machines Work
All cement block making machine types are environmentally friendly. With different moulds, the cement block manufacturer can make specific type of blocks. It is therefore vital for the block maker to know about different types of cement block making machines, before embarking on the cement block production.

The Cement block machine works by using slags, industrial cement, industrial sand, coal ash, stone powder, mine slag and pulverized coal ash and many more as raw materials and water mixing all in a scientific ratio.
And then passed through a cement block machine where they are pressed with a high pressure and poured into the mold. And ultimately, various kinds of compact blocks are manufactured.

The blocks made through this process are strong and fine.

Moreso, due to the fact that this cement block making process does not involve any specific firing procedure, therefore the process analyzed in this piece is a non-burning block manufacturing process and the machines, non-burning block making machines.

Thus they are professional machines which are used to manufacture high quality burn-free blocks. You can learn more about cement bricks plant cost, then decide what capacity you need.